2 Day Essentials
"Not all those who wander are lost" – J.R.R Tolkin
This two day course is perfect for those wanting to try bikepacking without the need to spend a load of cash on expensive gear or if you have your own kit but want to avoid some of the common early mistakes. All course dates available here on our online calendar.
'Bikepacking' you say? Whats that? well imagine backpacking but your bike becomes the rucksack! We strap 'soft luggage' in as many places as we can, you fill that soft luggage with the bare minimum kit you need to journey through the wilds, towards a campsite for the night have some food and maybe a dram then get you head down under in the million star Hotel. 'Oh' you say. 'Isn't that Cycle touring' you ask? Basically yes, but the goals of a bikepacker is to hinder the riding experience the least amount, the bikepacking gear is carefully placed and loaded keeping the centre of gravity low and not having heavy panniers hanging off you bike with fragile connections, you are still able to ride technical terrain performing skills like drop offs and bunny hops...
The course starts with a chat about the two days of bikepacking adventure learning ahead of us. We will set our goals based of the groups needs and wants, getting straight into the nitty gritty of fitting enough stuff onto your bike to survive over night, mind I didn't say comfortably, Bikepackers operate a TLS (take less stuff) philosophy.  Looking at and testing various types of gear and bike set-ups, before riding into the heart of the Cairngorms National Park. Along some sweet flowing trails.
Riding a variety of terrain, including superb singletrack, we will head to our wild camp spot where we will look at tarps tents bivvys and even sleeping in a ditch.
Next morning break camp leaving no trace and start the journey back to base for clean up, tea and medals.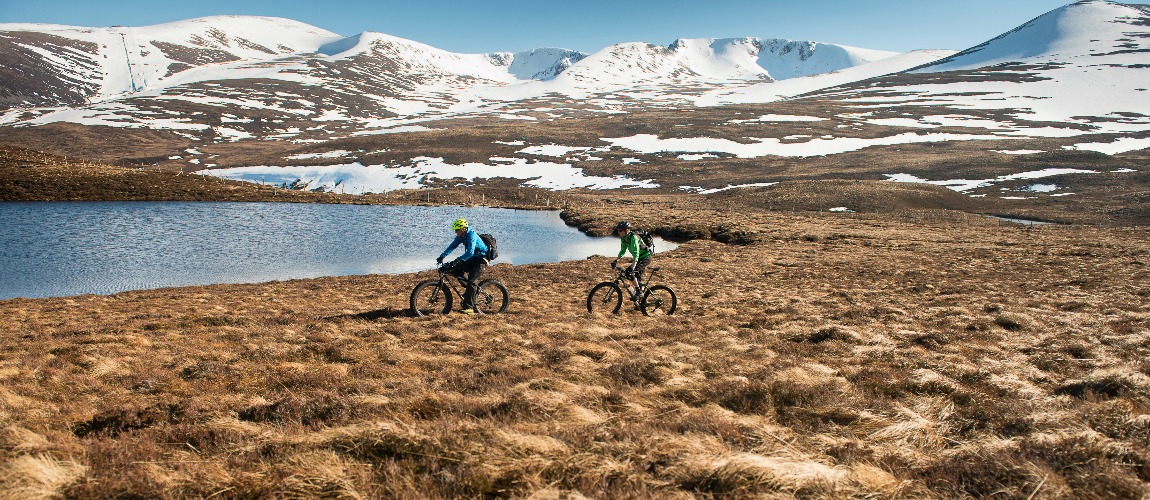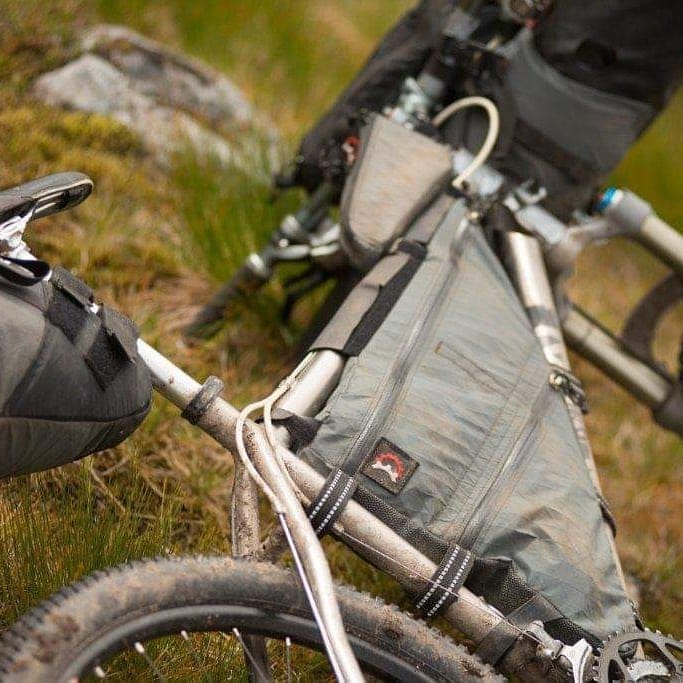 Prerequisites
-Moderately fit able to ride 10-20 km ,sleep outside and ride home
-over 18
Get in touch for bespoke dates or checkout the course calendar to book
Andy
We always aim to make the learning happen as part of journey, we feel It's this kind of learning that's sinks in the deepest, enabling a greater understanding and therefore confidence in taking new bikepacking adventures on under your own steam.
We will include - Navigation - Trail side repairs - and emergency considerations.
We will ride around 10-20km each day on varied terrain, sweet single track is guaranteed.
We will provide all the shiny bits of kit you need including Shelter, Sleeping bag, stove, Bike bags to carry it all on your velo.
We are also happy to sell you shiny kit too, If booked onto one of our courses you will be entitled to a 10% discount in our shop to help you buy those last-minute essentials.
Our ethos is experiential learning you're not coming along to listen to us bang on about this and that, your here to discover what works for you and what doesn't.
Price   £180 per person. course will run with a minimum of 2 and maximum of 6 people.