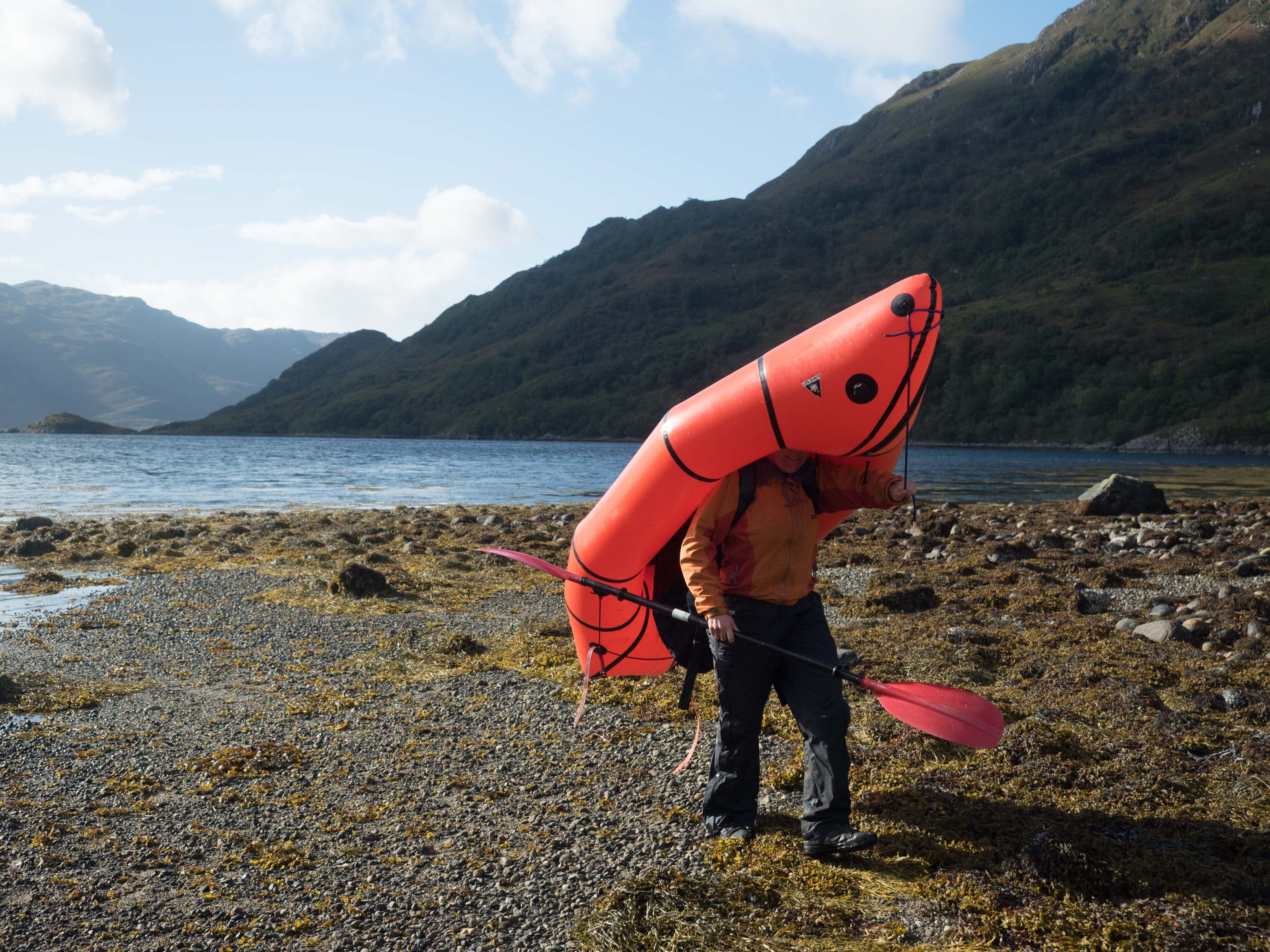 From their simple origins as surplus survival rafts from the US Air Force, packrafts have become hugely popular tools for human-powered adventure. Their only limit is your imagination and creativity with a map, and in recent years their popularity has boomed among adventurous folks looking for new ways to move through and experience wild landscapes across the world. The creative folks at Alpacka Raft have driven innovation and development in their rafts as they've refined designs and materials, and the story of their beginnings is one of looking at what's available and saying 'nope, we can do better than that!'.
Today, Alpacka have a wide range of boats to suit the ever-growing popularity of lightweight adventurers, and one of the most common questions we get here at Backcountry is advice on which boat to buy… So this month the blog is going to take a look at which boat is best for you. As ever, it's a case of different strokes for different folks, but over the years we've found firm favourites that work great for the conditions and routes that we tend to tackle here in Scotland. As a quick start, you might want to take a look at Alpacka's comparison guide before we dive into the details below:
What's your adventure?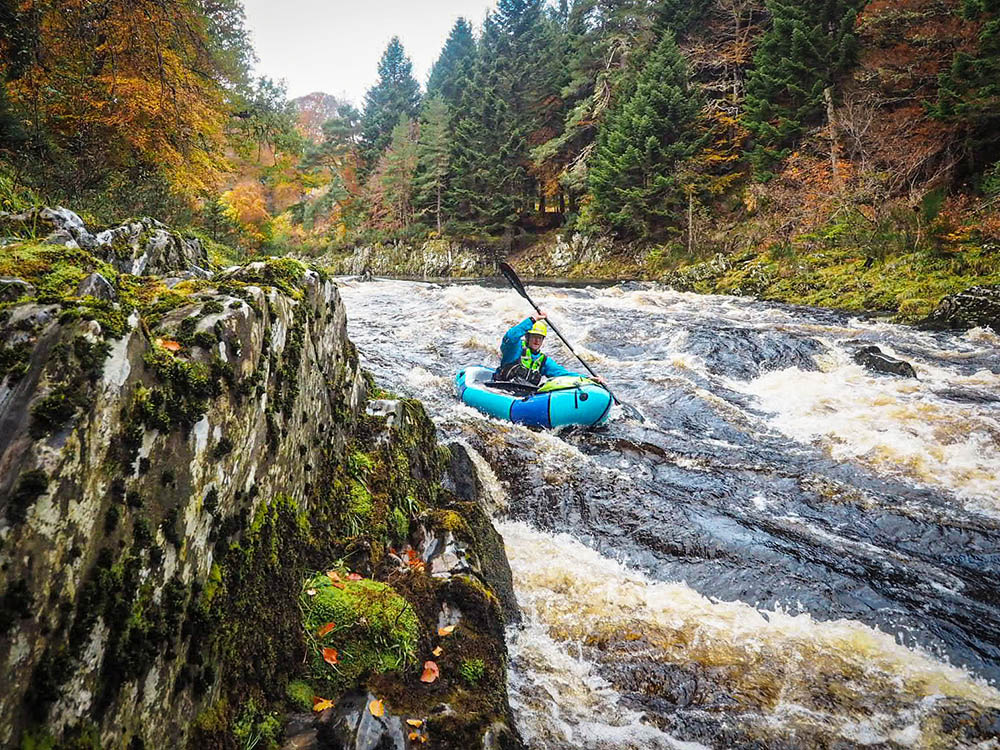 Before you look at any specific boat, the best place to start is by asking what type of adventure you want to use your packraft for, as that will determine the hull type that's going to help you get to where you want to go!
Outfitting
Once you know which hull is going to fit your needs, there are potentially several options in terms of outfitting to get it dialed in.
Cargo Fly
Alpacka's ingenious cargo fly allows you to store gear inside the tubes of the boat, keeping your deck snag-free, your centre of gravity lower and allowing more space for a clean paddle stroke. There is an added cost, and importantly those Ti-Zips do require maintenance! They're a great option if you see the need to carry days or week's worth of gear, but if day or overnight trips are your thing you might prefer the simplicity and lower packed size of a zip-free hull.

Deck-style
Open-decked (OP). The simplest, cleanest way to outfit the boat. Just the hull and a seat, keeping weight and pack-size to a minimum. The best option for almost all flat water journeys.
Whitewater deck (WW). The whitewater deck includes plastic combing to make a semi-rigid cockpit rim and a specific, lightweight spray skirt. Results in a dry, warm cockpit but adds some weight and bulk as a result.
Removable whitewater (WR). This configuration isn't 100% dry, as some water will enter through the zippers. But removing the deck allows the boat to be 'stripped back' for lighter weight adventures.
Self-bailing (SB). Only available on a couple of models, and more suited to hotter climates where getting wet doesn't lead to getting cold… But a fantastically simple way of outfitting the boat for whitewater!
Thigh straps. These are a must for whitewater use, although for lower grade moving water they aren't a necessity. Thigh straps come as standard on the whitewater models, but can be retrofitted to other boats (e.g. a Classic) using this kit.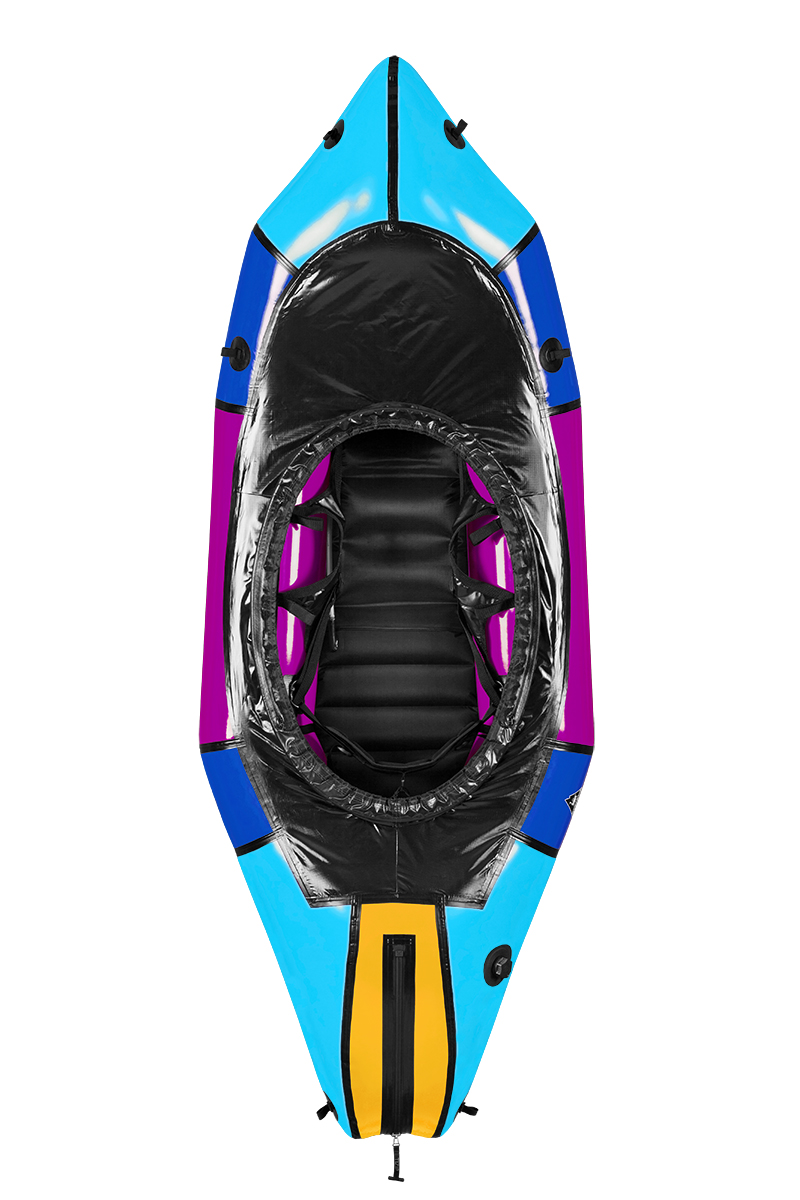 Weight and Packability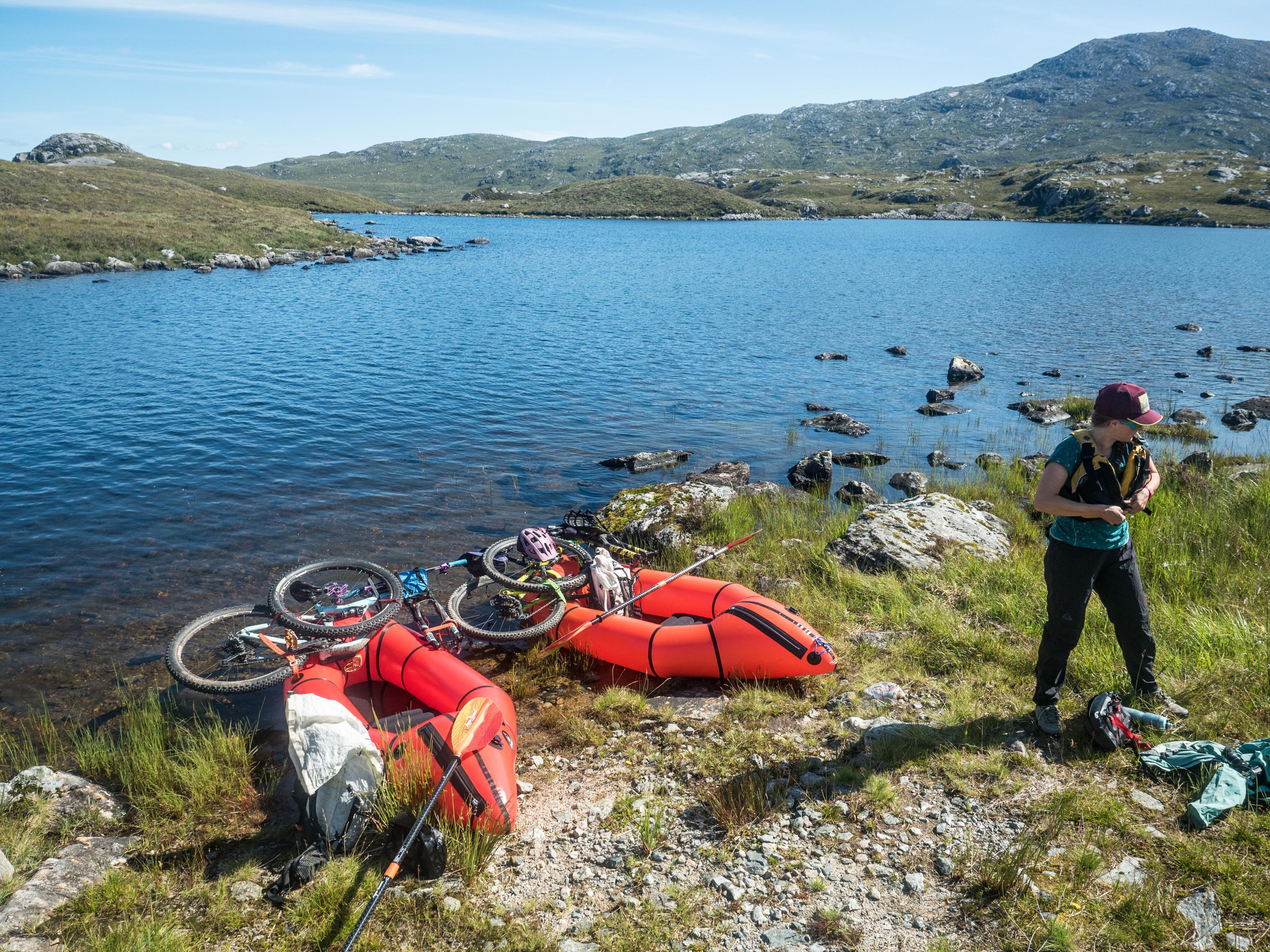 As well as thinking about performance on the water, it's important to remember that the beauty of a packraft is its ability to be packed! From time to time we do meet customers who seem fixed on the idea of a fully-outfitted, whitewater-ready boat without considering what that means for its ability to be carried between stretches of paddling. Without a doubt, our two favourite boats for use here in Scotland are the Caribou and Classic models, since the majority of Scottish whitewater enjoys good road access, and our multi-day journeys generally stick to flat water or gentle moving water. The Caribou is ideal for carrying a bike or larger volumes of gear, and the Classic offers the versatility to be rigged for some moving water while still being easy to pack and carry.
When paddling whitewater like the classic Middle Findhorn run (below) we favour the Wolverine's smaller hull for low-volume, technical Scottish rivers. You might find that your needs push you towards a different boat, but as you can see above any niche is catered for among the wealth of options.
Sizing your packraft
The big question! This is especially important to consider, as getting the correct size is a factor of both your size and the amount of gear you plan to carry (a larger hull has more volume, and therefore more load capacity).
Luckily, Alpacka already have a fantastic size guide, where you'll find everything you need to get measured up.
If you're scratching your head with questions still to be answered, feel free to get in touch! Remember, we also offer a packraft hire service, or come and join one of our packrafting courses, where you'll be able to see and try different models of Alpacka Raft to get hands-on experience before you buy.
See you on the water!
Huw.