Backcountry Basecamp Experiences

Let the adventure last longer...
We're very excited to offer a new way to get out there and soak in all the goodness of life outdoors... just with a little more comfort and a lot more pizza! The Backcountry Basecamp is a unique way to combine daytime adventures in the Cairngorms National Park with a comfortable, sociable basecamp experience in the evening. Sleeping out under the stars is our favourite way to recharge for another exciting day of course, but it's even better with the addition of a wood-fired pizza oven, covered eating area and roomy canvas bell tents to stretch out in. The only question is who's going to get up and get the wood stove on for coffee in the morning...
Choose your own adventure
A backcountry basecamp means the fun isn't over once you get off the trails or the river. We can help you to get the most out of time spent in our incredible backyard with two days and two nights of living the simple life. When you're not mellowing out with a tumbler of Uisge Beatha beside the fire, our guides provide the knowledge, skills and bad jokes for the ultimate biking, packrafting or hillwalking experience. Just let us know what you're thinking and we'll get the maps out...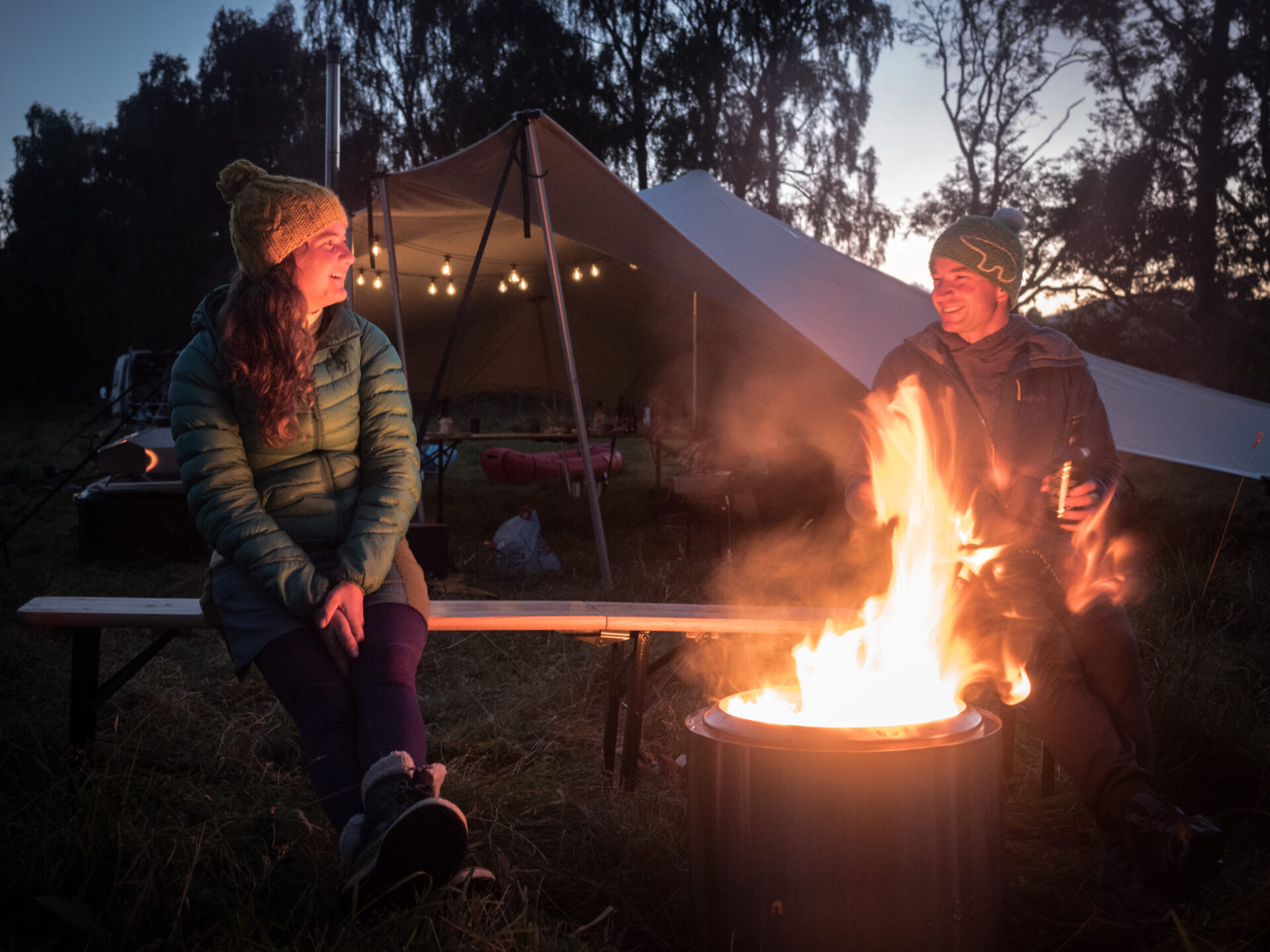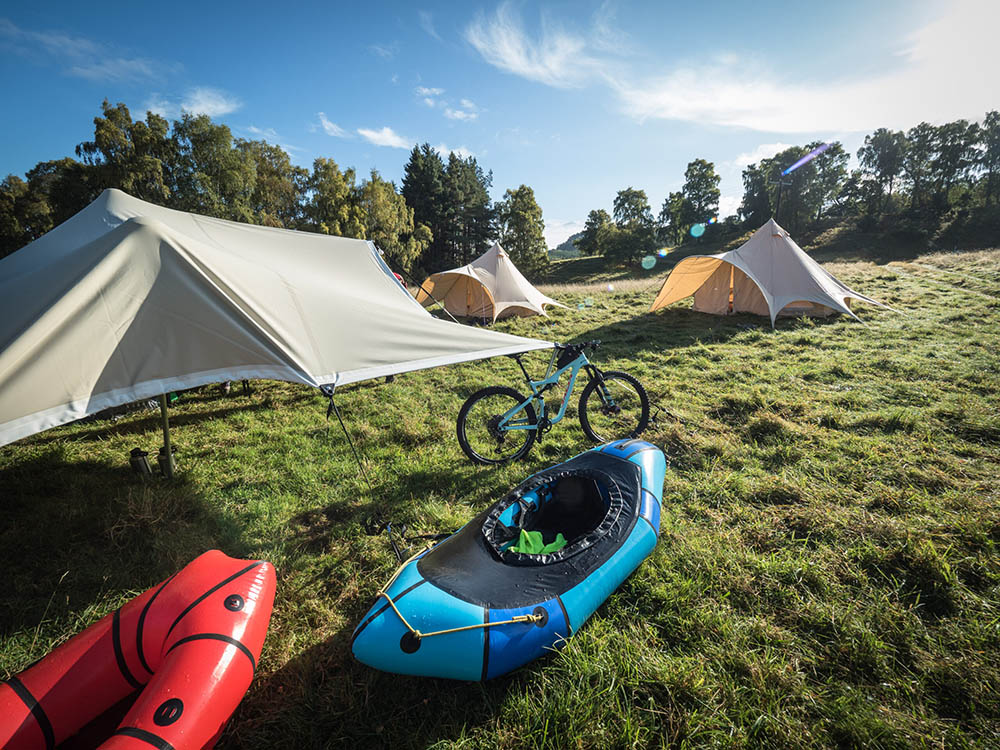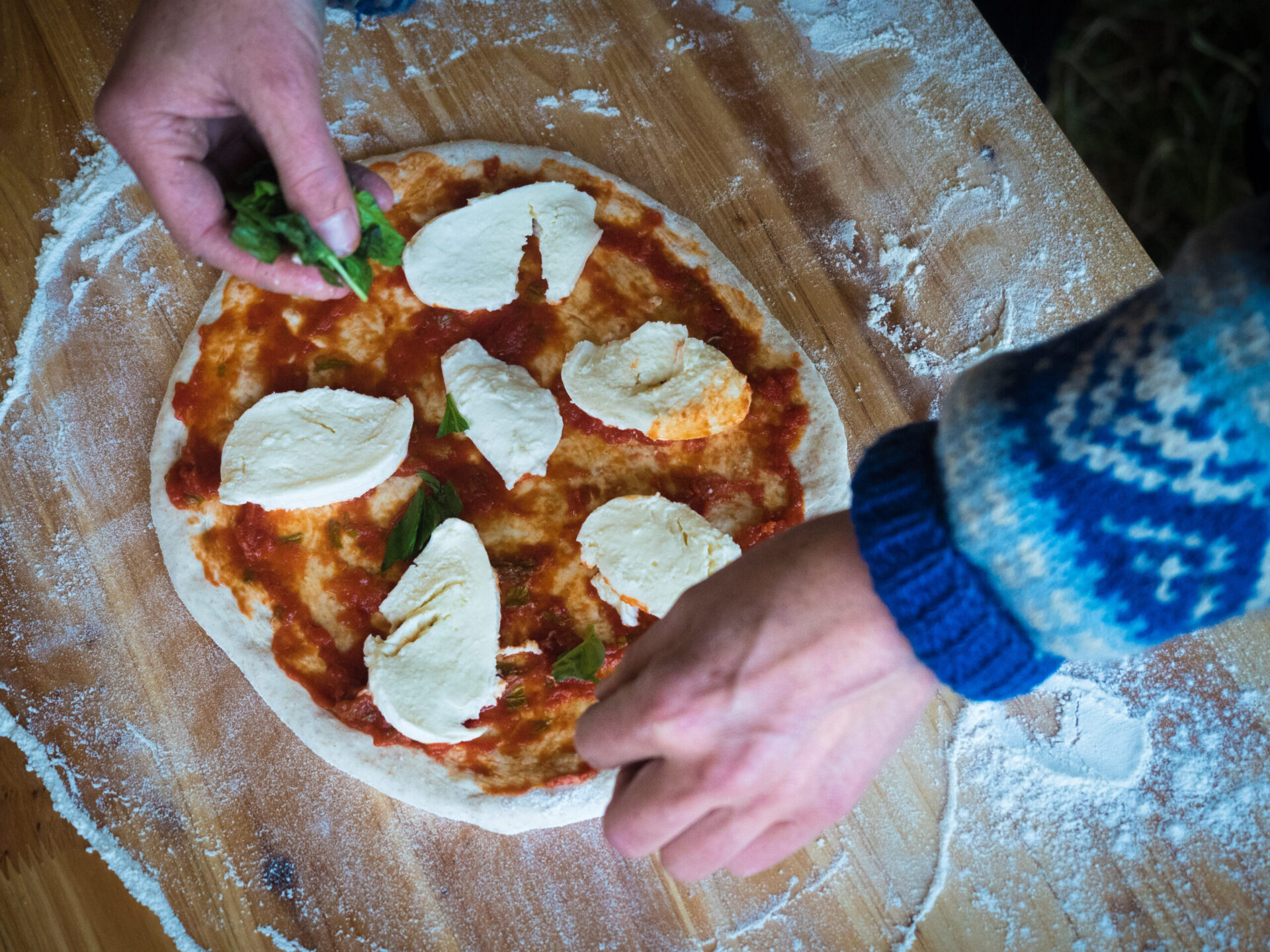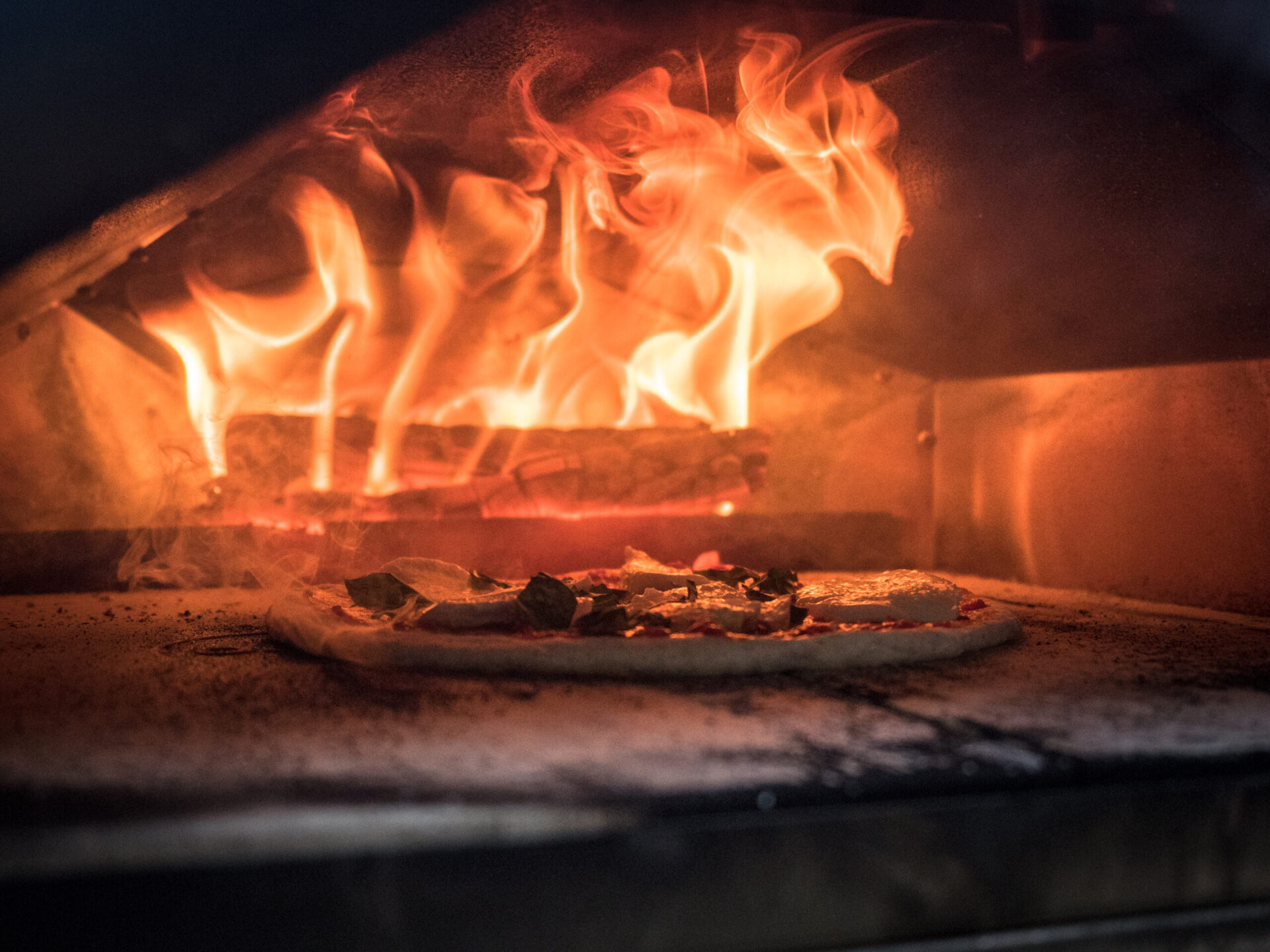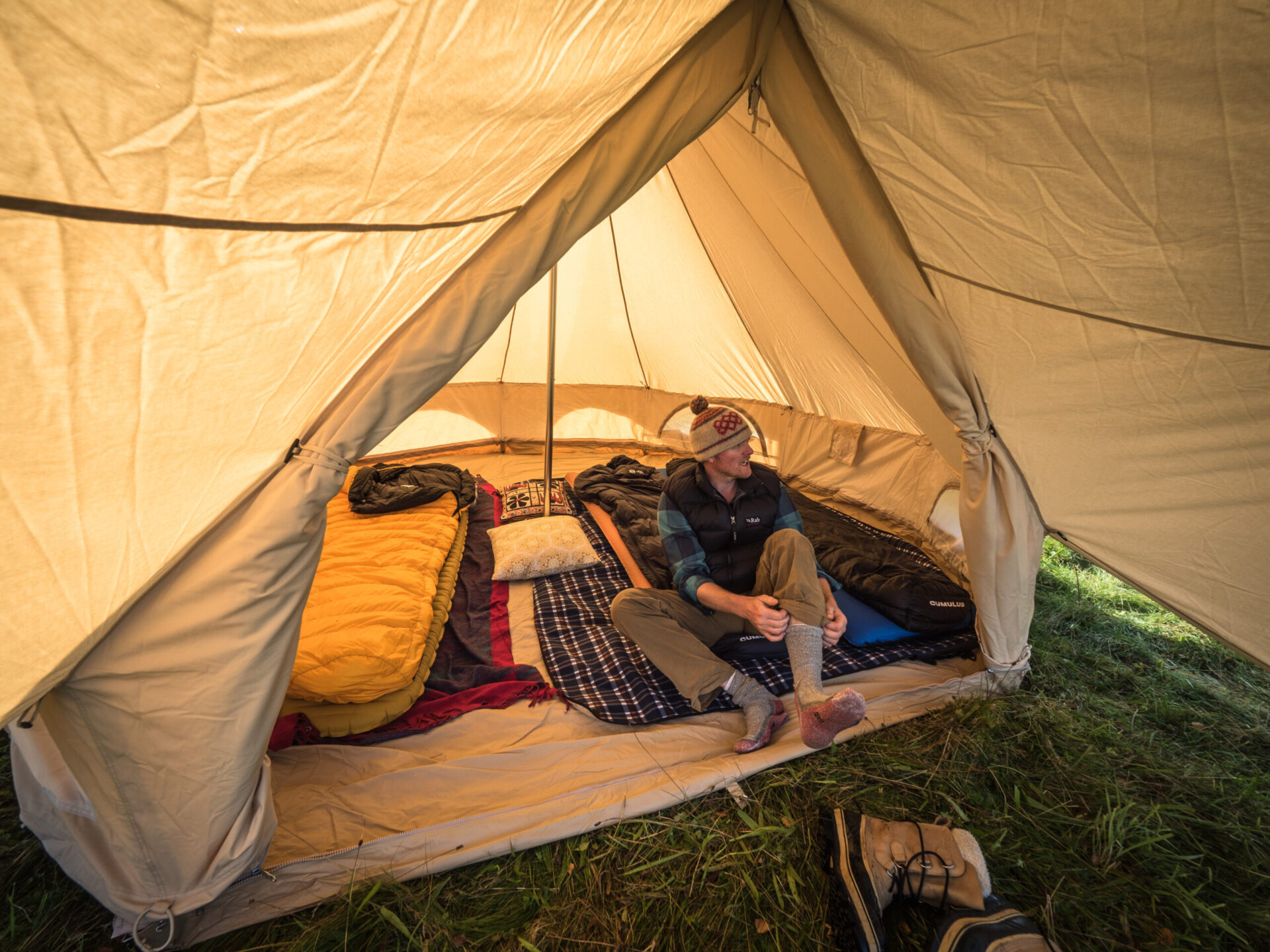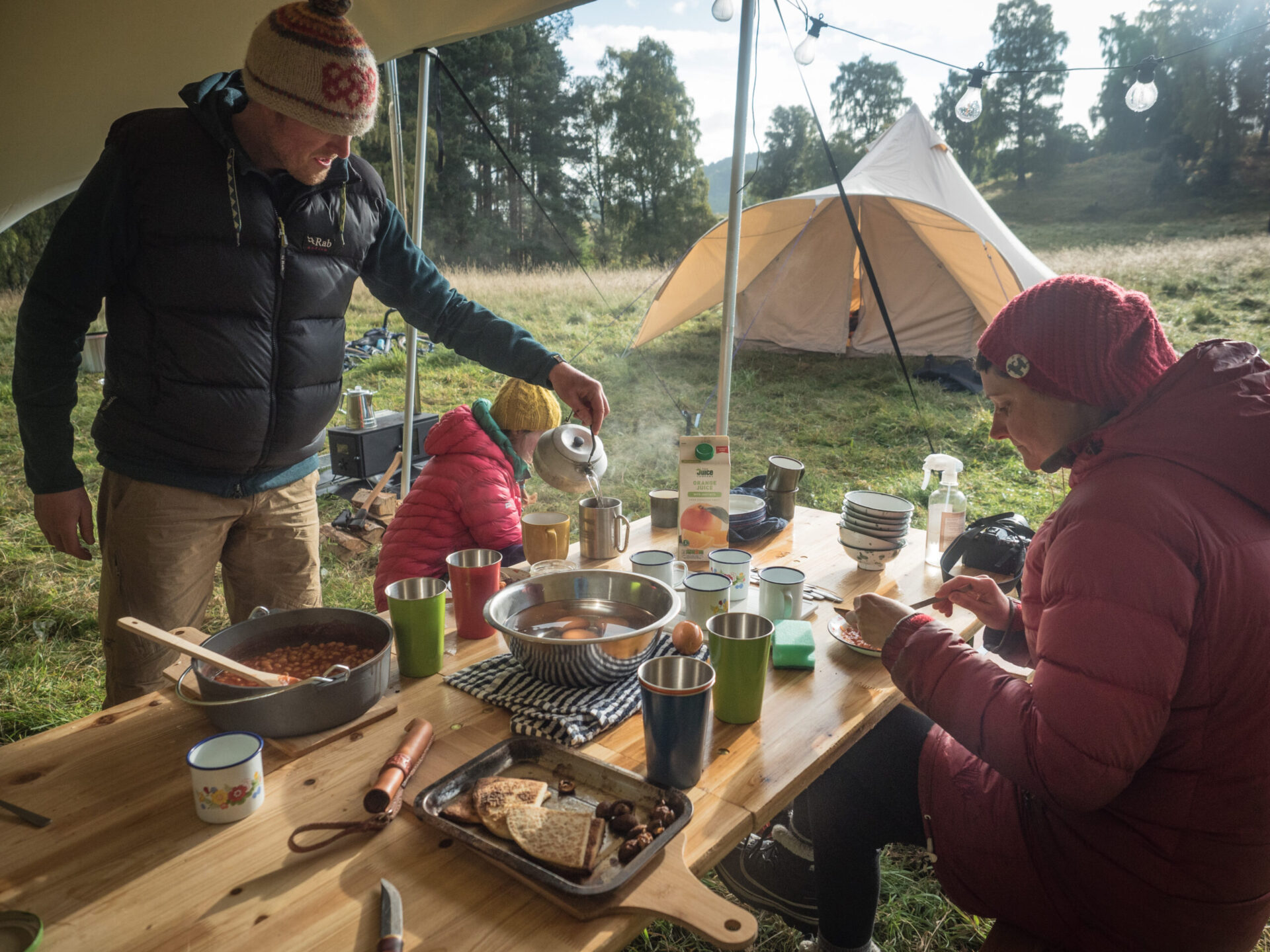 What's included
Our basecamps combine the best of both worlds: we bring the essential comforts like meals cooked over the wood stove, hot coffee and shelter from the weather, while you bring a sleeping bag and eagerness for adventure.
What we provide:
Canvas bell tents (up to two 4-person tents and one 5-person)
Guiding service both days
Packraft gear hire if required
Evening meals on both nights
Hot breakfasts on both mornings
Covered cooking/seating area
Fire pit and plenty of firewood
You need:
Sleeping bag and mat
Food for lunches on both days
Clothing to stay comfortable outside (think waterproofs and a warm jacket — try as we might we don't control the weather... yet.)
Gear for daytime activities.
The Plan
Day 1: Meet at basecamp (15 mins drive from Aviemore) in the late afternoon/evening. The tents are up, the stove is on, and the pizza dough is ready to go. Get settled in, enjoy dinner and watch the stars come out around the fire. The whisky may well make an appearance, but easy now, it's a marathon not a race!
Day 2: Wake up, stretch and remember that you have beautiful Cairngorm birch forest on your doorstep. The coffee is on, and so is the porridge. Enjoy a hearty breakfast and get set for the day's adventures. Get back to camp in the late afternoon weary but happy, and tuck into another meal fresh from the stove, and settle down to tell the tales of the day...
Day 3: Another day in the Cairngorms, another adventure to be had. Plenty of breakfast will be needed again, before a little packing and then setting off to see what the second day will bring.
Pricing
£360/person. Minimum group size of 3 people.

Price includes two nights' accommodation, bike/packraft guiding on both days, evening meals and breakfasts. Gear can be hired separately.
Get in touch to ask about dates and tell us what sort of adventure you're after!