Get some gravel in the glens.
We spend our spare time scouring well-worn OS map sheets for routes that get eyes widening, jaws dropping and hearts racing. Not ones to be selfish though, we love nothing more than sharing the spoils. As a result, our guided gravel rides in the Cairngorms National Park tap into a depth of local knowledge, routes to suit any taste and that all-important coffee shop beta...
Call it gravel, groad, all-road, or maybe just old-school mountain biking with dropbars added on. Whichever label you want to put on it, we live slap bang in the middle of the UK's largest national park, where the gravel trails go on forever. From our doorstep, we can ride old drove roads, forest tracks and woodsy singletrack, and trust us when we say we've been putting in the research to find the choicest routes... Someone has to do it! Gravel bikes are a firm favourite for the team because they let the miles go by so easily, but still take us to the quiet corners of the park that we find so enchanting. They're freedom on wheels, in other words, and sit in that 'Goldilocks' spot for allowing your legs to take you to new and inspiring places.
Choose your own adventure
This guiding service has no set dates, so we can give you the ultimate flexibility to tune your adventure to your needs. Simply get in touch to enquire about dates and we can build a trip from there. Our guides provide the knowledge, skills and bad jokes for the ultimate Cairngorms gravel buffet. Just let us know what you're thinking and we'll get the maps out...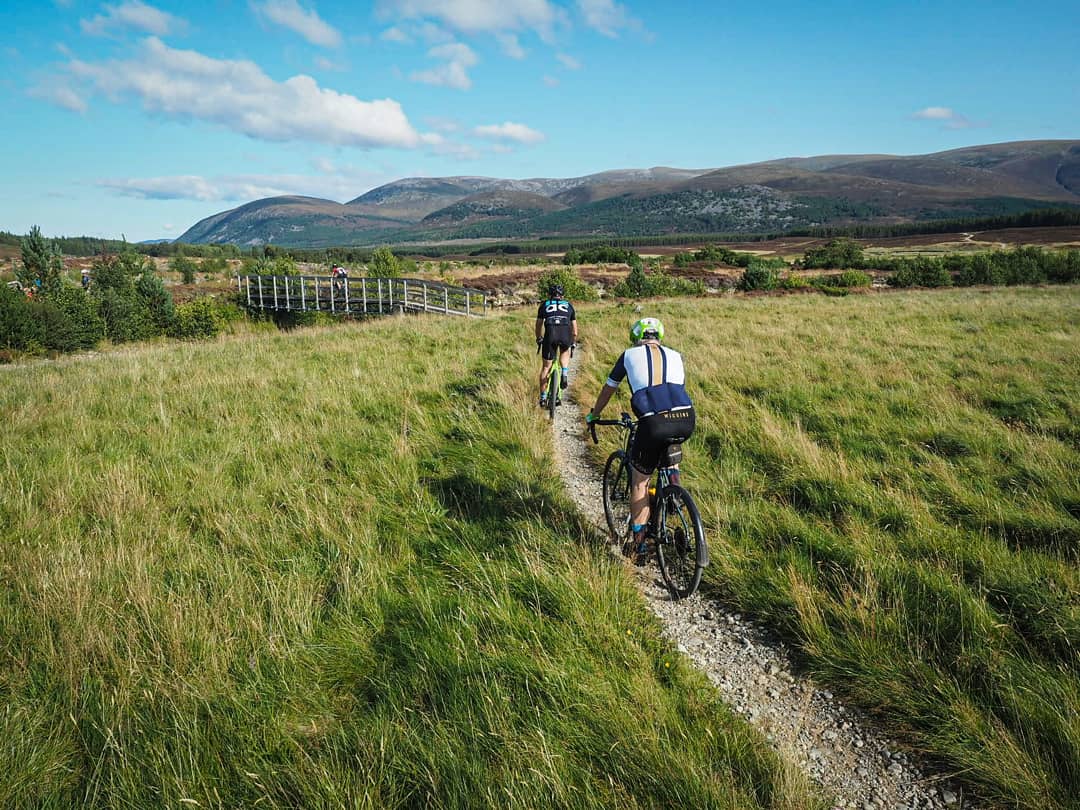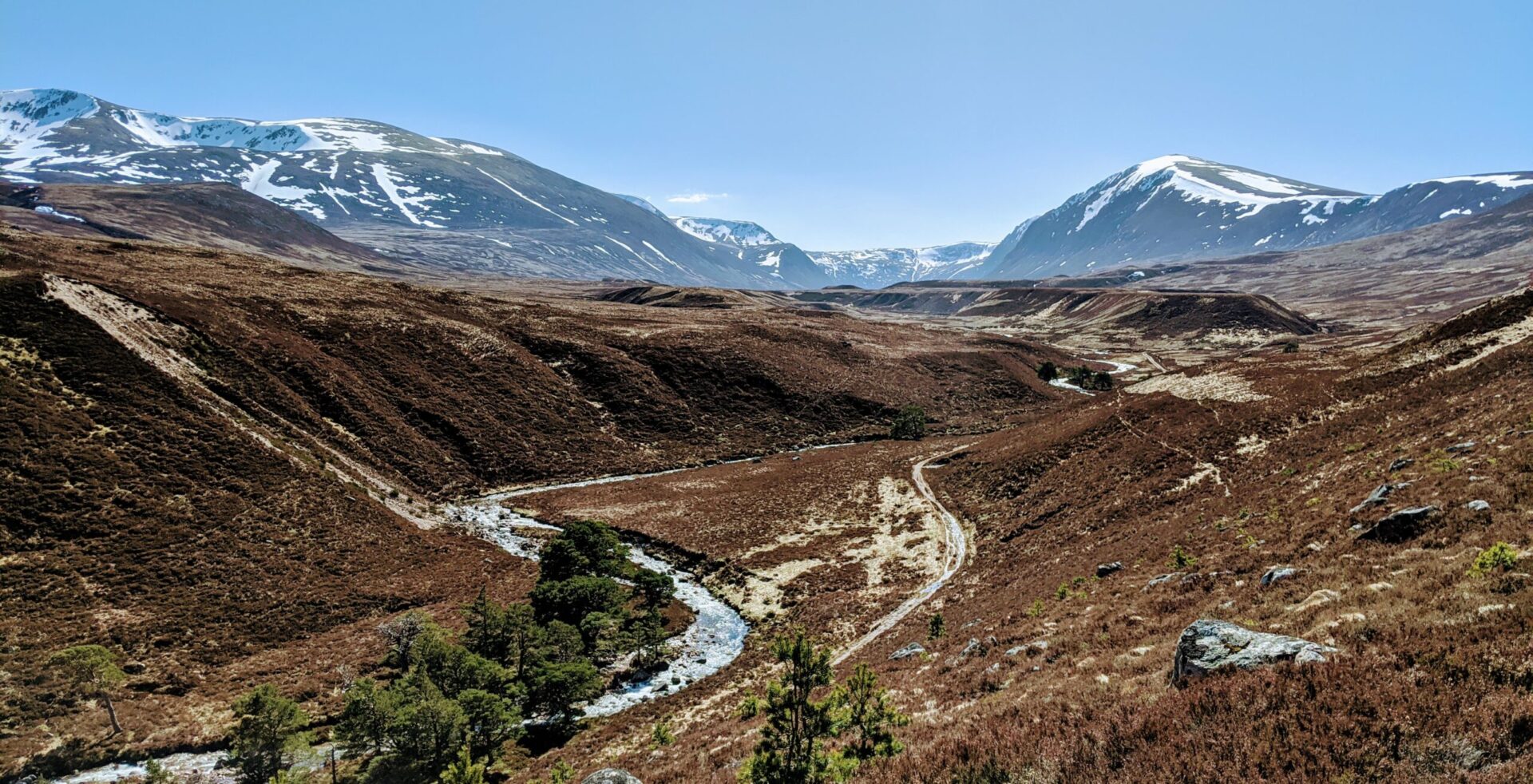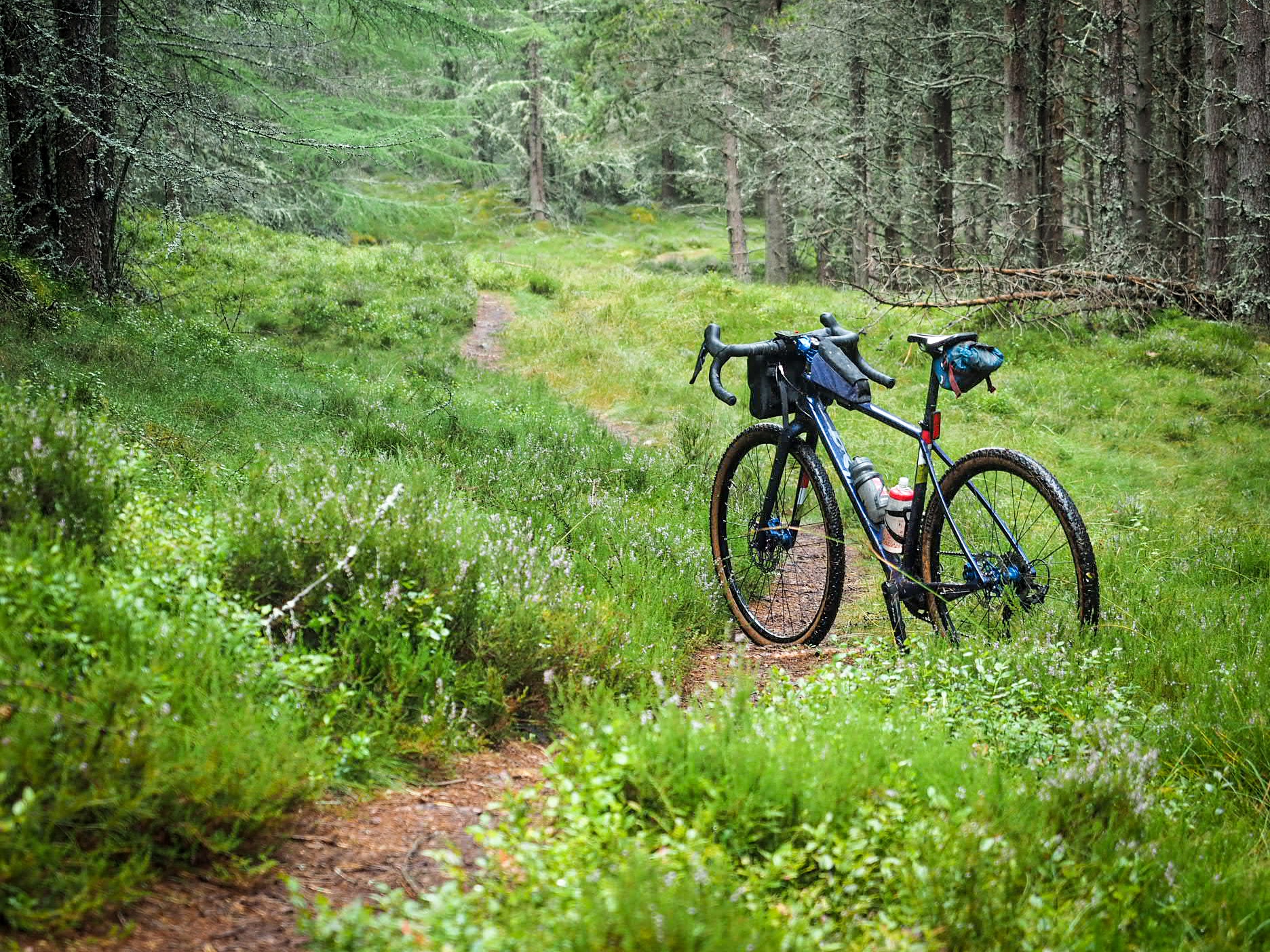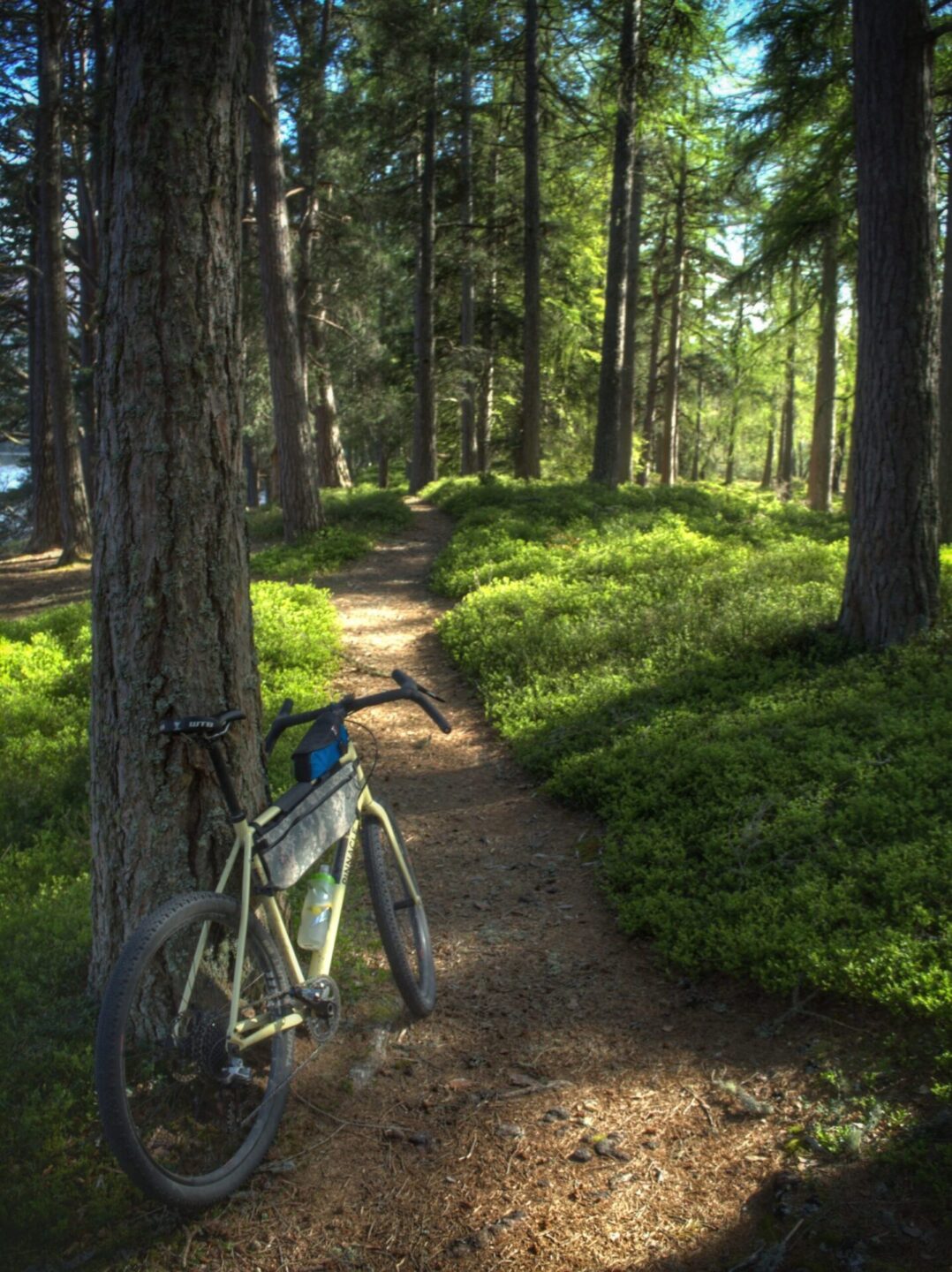 Pricing
Small group (1-4 people) — £220/day
Large group (5-8 people) — £340/day
For groups larger than 8, please get in touch to discuss a custom option
Make the adventure last longer.
If you want to make your trip to the Cairngorms extra memorable, our Backcountry Basecamps let the goodtimes continue once the bikes have been put down and the sun has set. We provide the accomodation, outdoor dining and daytime guiding, all you need to do is bring a bike, sleeping bag and a love for outdoor living. Take a look to find more information and a taste of Andy's famous sourdough pizza!