BC WWSR
BC WHITE WATER SAFETY and RESCUE
(WWSR)
The British Canoeing White Water Safety and Rescue Training course is an absolute must for any white water kayaker or canoeist, be they a recreational boater, club paddler or leader/coach.  This also applies to us as Packrafters, If you have a desire to moving your packrafting into a moving water environment, then you should really consider doing this 2 day course.. not Only will it give you knowledge and confidence in keeping yourself out of bother, but it gives you the tools to effectively help your fellow packrafters.
This 2 day course explores the fundamental principles of safety that will keep you and your group safe on the river, with an emphasis on staying out of trouble in the first place.  The rescue elements involve exploring: safe swimming in white water, wading and moving people across the river, rescuing swimmers from the bank using a variety of methods, boat based rescues, scenario management, rope work systems and equipment retrieval.  Rest assured you will leave better prepared to head out and enjoy those river trips, more secure in the knowledge of being able to prevent problems or fix them if necessary.  Our course providers bring a wealth of experience to ensure you leave with solutions that work.
​
The course takes place in the Grade 2 and 3 environment.
​
More information: See the British Canoeing Awarding website page for full details of the course setup and structure, as well as the pre-requisites.
For course dates please browse through our online course calendar.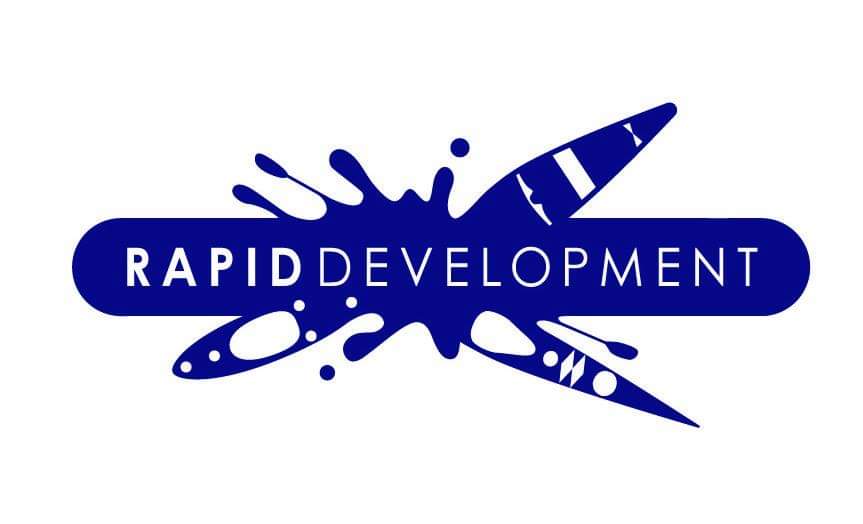 EQUIPMENT REQUIRED:
-Throw line and river knife if you have one ( we may be able to loan you this)
-Dry suit or wetsuit that will keep you warm throughout the day along with a cag and suitable thermal layers for the weather conditions. A considerable amount of time will be in the water, lease ensure you can stay warm..
-Food and warm drink (to be taken on the river)
PRE-REQUISITES
-Ability to swim
-Over 18 years old
get in touch to book.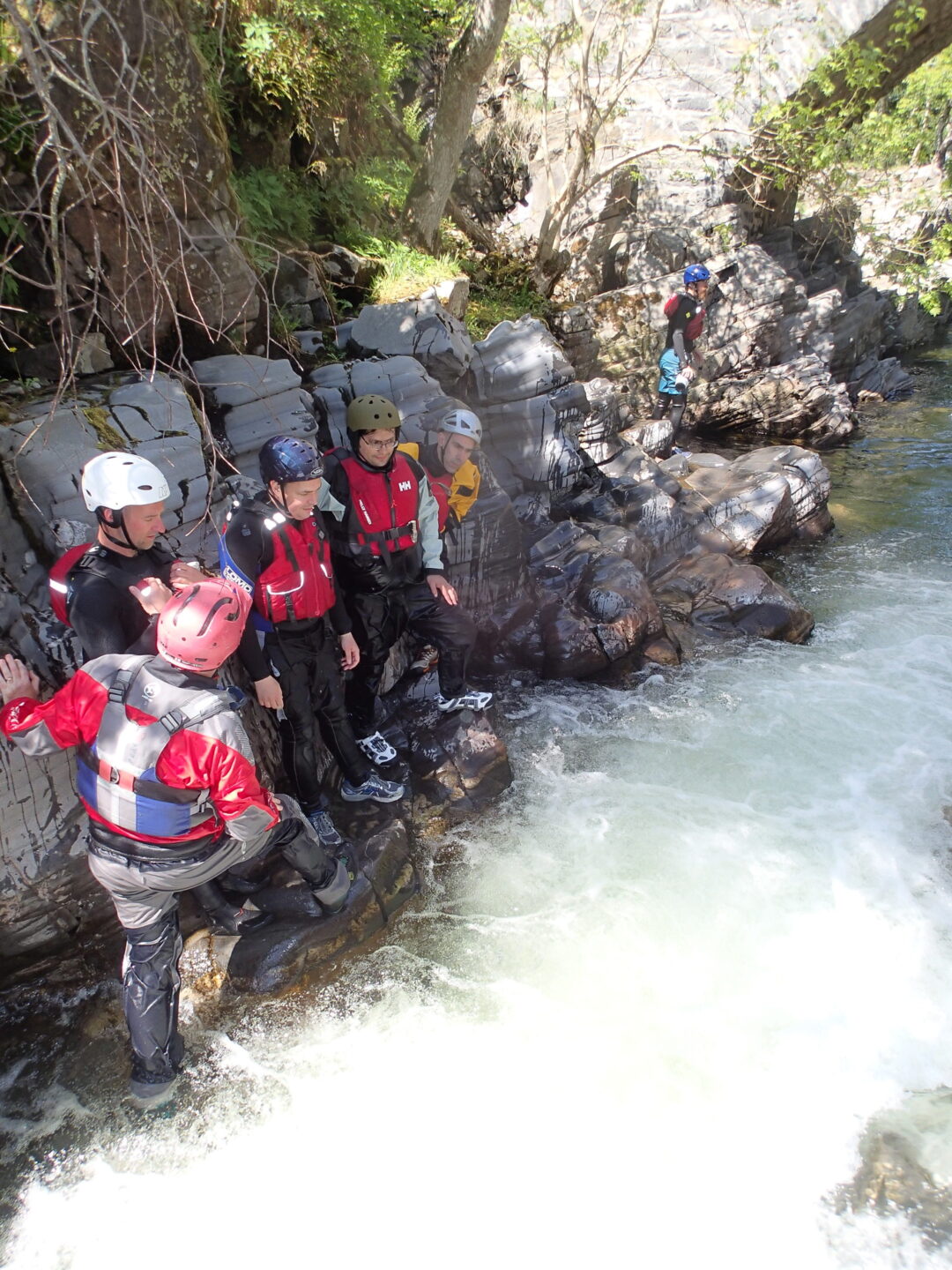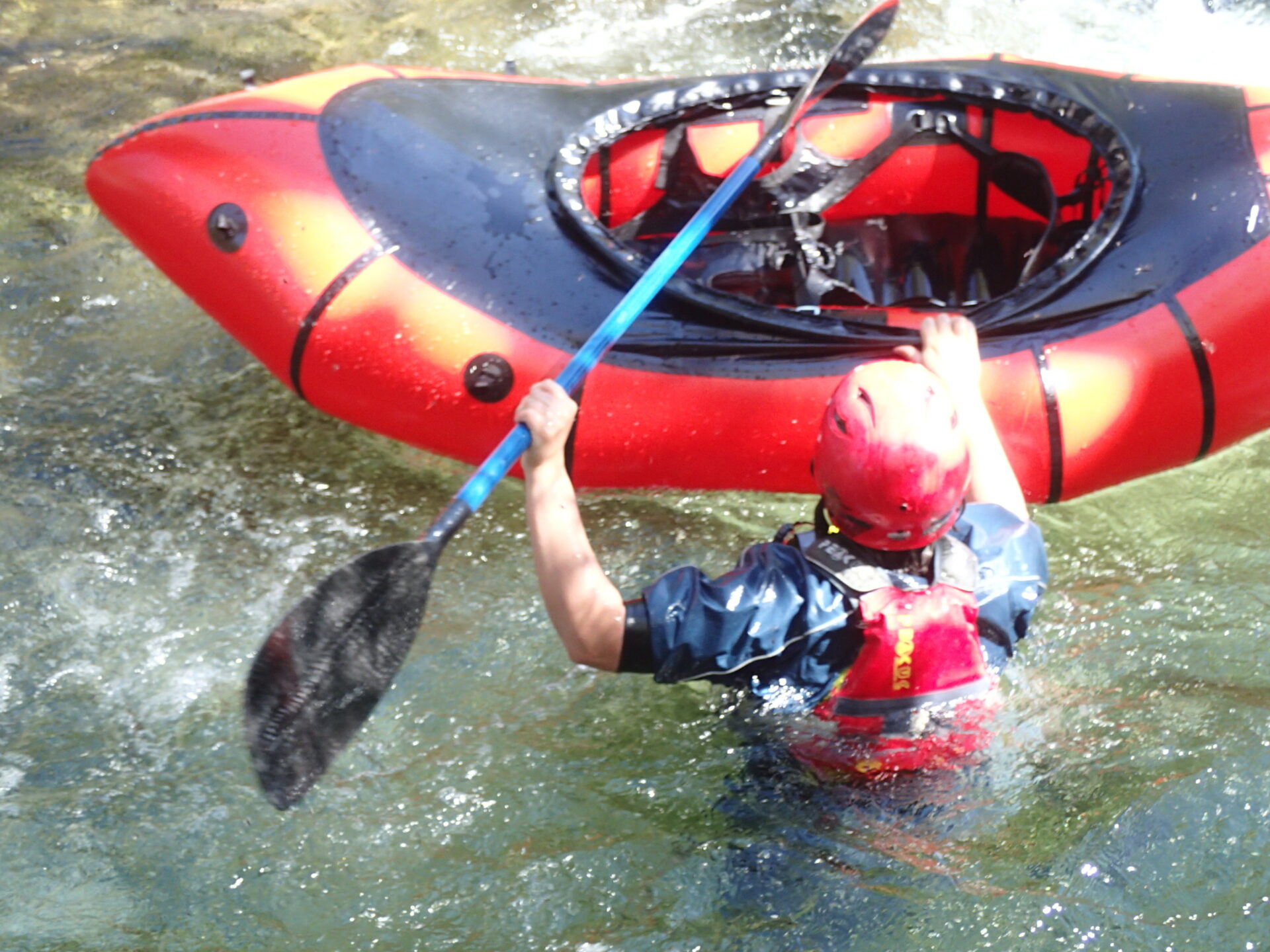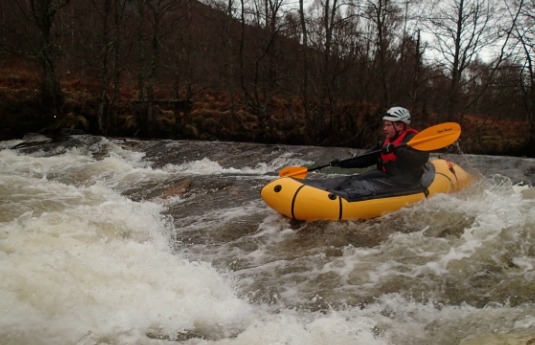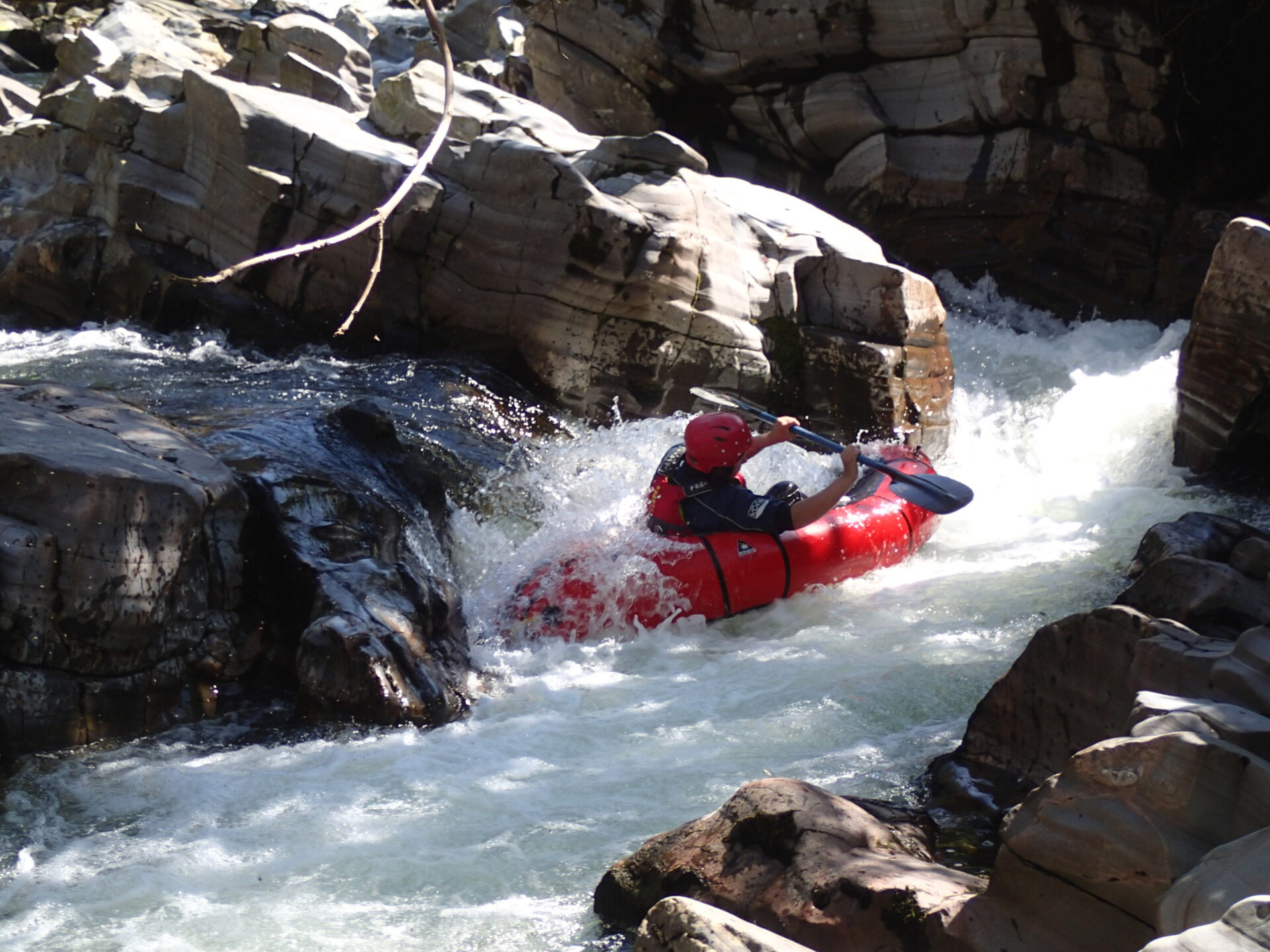 Whitewater Packrafting definitely appeals to you -  Maybe your just starting out in moving water or you have been paddling it for a while.... But what if?         what if you swim? what if your buddies swim? what if you have to intentionally swim across a fast flowing river to escape a situation? all these what ifs and more will be answered and practiced, after exploring the fundamental techniques and tactics for avoiding these situations in the first place. This 2 day certified course will send you away brimming with skills and knowledge letting you plan bigger trips and adventure with confidence.  Our 2  day British Canoeing White Water Safety and Rescue Course course will cover those all important safety aspects, to foster independence so you can plan and execute your own river trips safely.  Our highly qualified, experienced and knowledgeable coaches will tailor the course to your needs and wants, and ensure you leave hooked on your new sport.
-Course Cost £160 ( Not including Certificate fees)
-Accomodation and food not included, Transport from Aviemore to venues included.
​