Packrafting essentials
No bikes on this course!  If you think that packrafting is going to take you on some more cool adventures. but want to try before you buy or have bought a packraft and feel the need for some PROFESSIONAL tuition before you head out into the wilds, then Packrafting essentials is the course for you! Browse through our online course calendar.
We have designed this two day course to enable you to go away with enough skills, experience and judgement to safely take on your own adventures on lochs and easier rivers.
The first day of the course we will cover the basics of packrafting, and what you need to know to carry the boats, loading your packraft, equipment selection, paddling techniques for flat and moving water, caring for your Alpacka, assessing water conditions and emergency procedures.
This course is designed to give you the skills you need to set off on new adventures that are not possible without a packraft.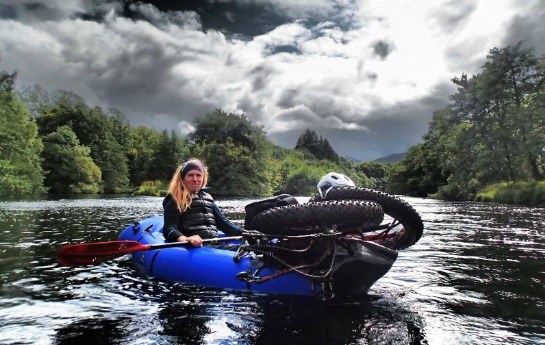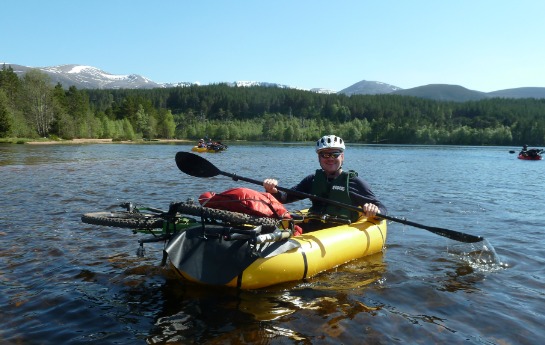 For the second day we will head out on a longer journey, involving more moving water, putting your new packrafting skills into action to paddle down the river back to our start point.
Price:       £195per person (min 3 on course), (£165  with your own suitable packraft)
Courses will run with a minimum of 3 and maximum of 6 people
Dates:      Courses will run on demand and can be tailored to your exact needs.