River Skills Course
The two day River Skills course aims to take your packrafting to the next level.
We will build on your current packrafting experience and cover all the skills needed to make safe decisions on, and negotiate, graded rivers.
This includes: padding techniques, river hydrology and reading, boat set-up, safety and river rescue essentials.
The aim is to avoid people ending up in situations like this clip.
For course dates please browse through our online course calendar.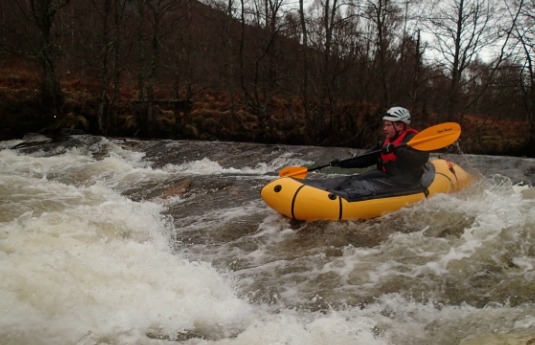 On this 2 day white water essentials course we will hope to use a couple of rivers.
The first day we will go on a journey and look at paddling skills, river reading and safe travel techniques.
The second day we aim to spend half the day looking at river swimming, hydrology, throw bag techniques and other rescue skills before heading out onto another river section where you can put your new found knowledge into practice, navigating an unknown stretch of water.
Course costs: £245 (£195 with own suitable packraft)