Description
BIKERAFTING ESSENTIALS (2 DAYS)
When bikes and packrafts combine… great things happen!
Bikes and packrafts are two of the ultimate tools for creative, adventurous and human-powered travel. When you combine them you get an unlikely but unlimited ability to travel by land and water, covering ground and immersing yourself in the landscape. All over the world, adventurers are using bikerafting as a tool to link up lines on the map and let their imaginations run wild.
This course is designed to give you the skills you need to set off on the kinds of adventure that bikerafting allows. Our instructors live and breathe human-powered adventures, and have planned bikerafting journeys throughout Scotland, as well as further afield in Lapland and Greenland. When combining bikes and boats having a solid understanding of your gear and how to use it is essential — there are no better-qualified people in the UK to share their knowledge of how to make your bikerafting journeys safe, effective and above all unforgettable!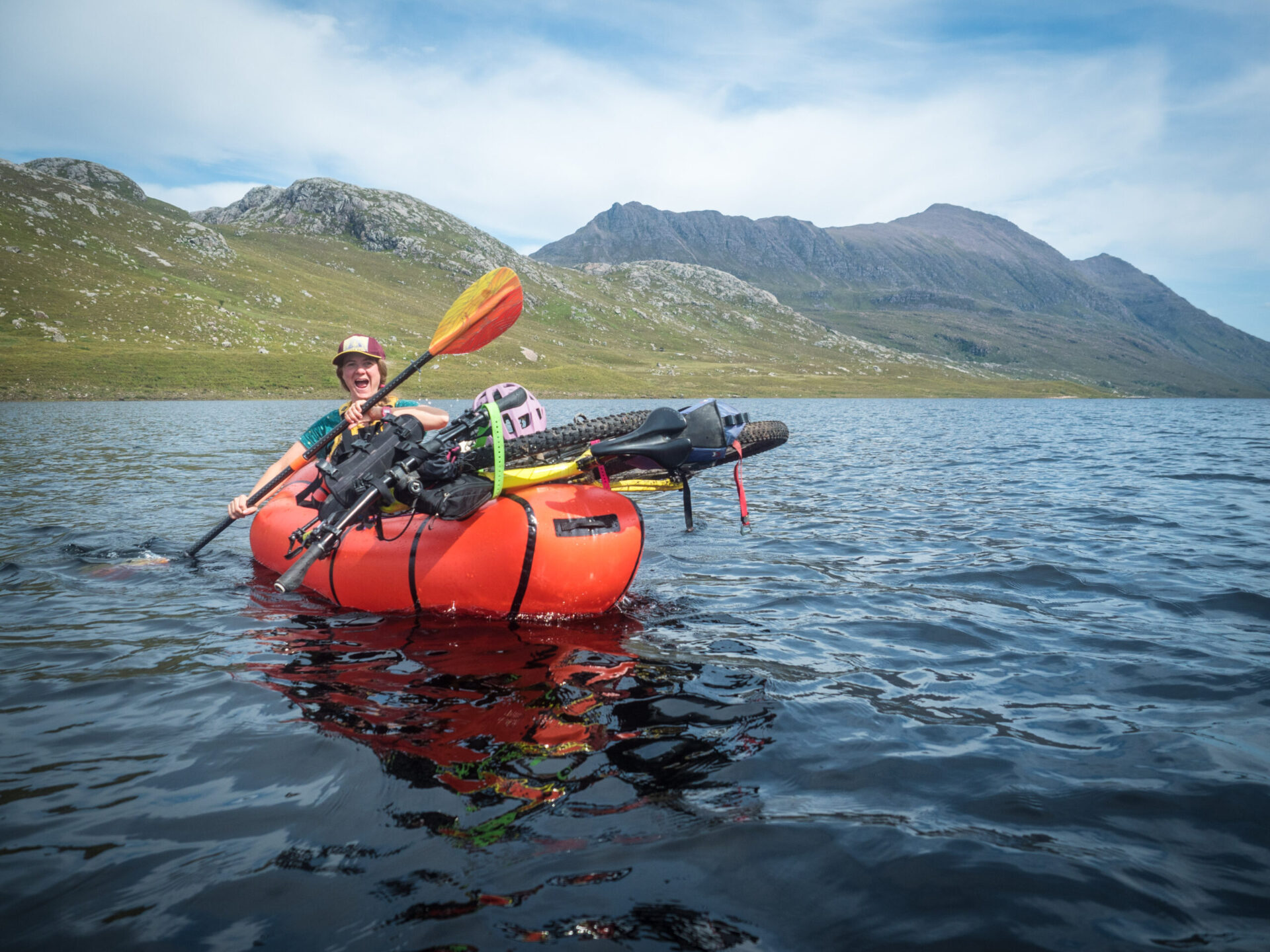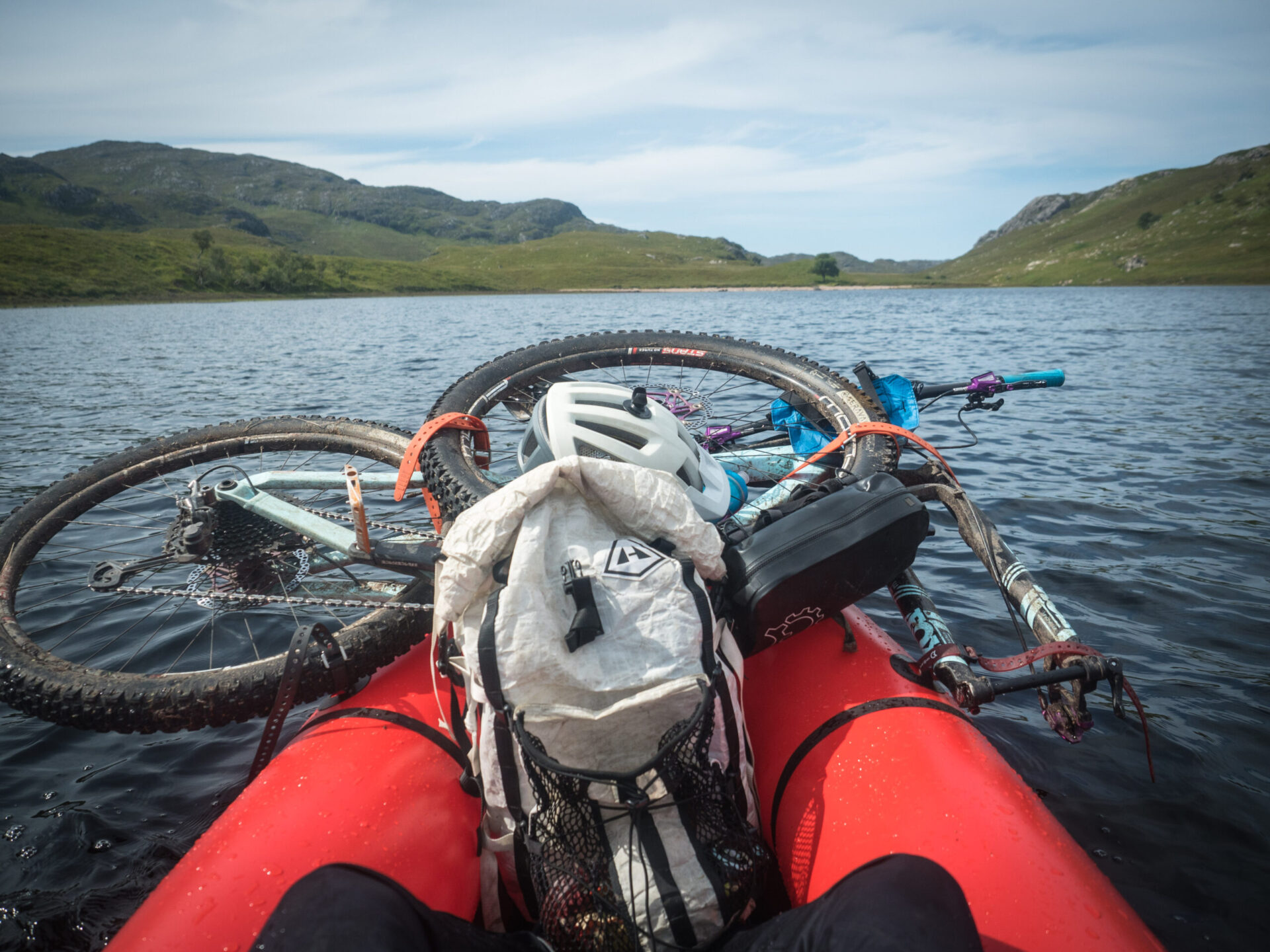 The Plan
This two-day course will break down the essentials of planning, preparing for and executing an incredible bikerafting journey, with plenty of time to get hands-on and build experience, as well as the option to hire a packraft if you don't have your own. We can also provide bikepacking gear such as a handlebar harness free of charge.
Day 1 will cover:
Types of packrafts, what other gear to carry and how to pack the raft on your bike.
A ride-out to sheltered water near our Cairngorms HQ, where we will cover inflating the raft, loading the bike onto the boat, and flatwater paddling skills.
Safety gear,
Planning a trip: weather, timings and route inspiration
Boat repair
Day 2 will be journey-based. We'll take your newfound skills and put them to good use, with a journey from the doorstep of our base combing biking and boating for a classic day out on the water and in the woods of our beautiful Cairngorms home. Along the way we'll have a chance to look at moving water skills, as well as some bike fixes and skills for riding with a loaded bike.
Pricing
£195per person (min. 3 people on the course), or £165 per person with your own suitable packraft.
Courses will run with a minimum of 3 and maximum of 6 people.